Regular price
$7.00 USD
Sale price
$6.50 USD
Unit price
per
Sale
Sold out
View full details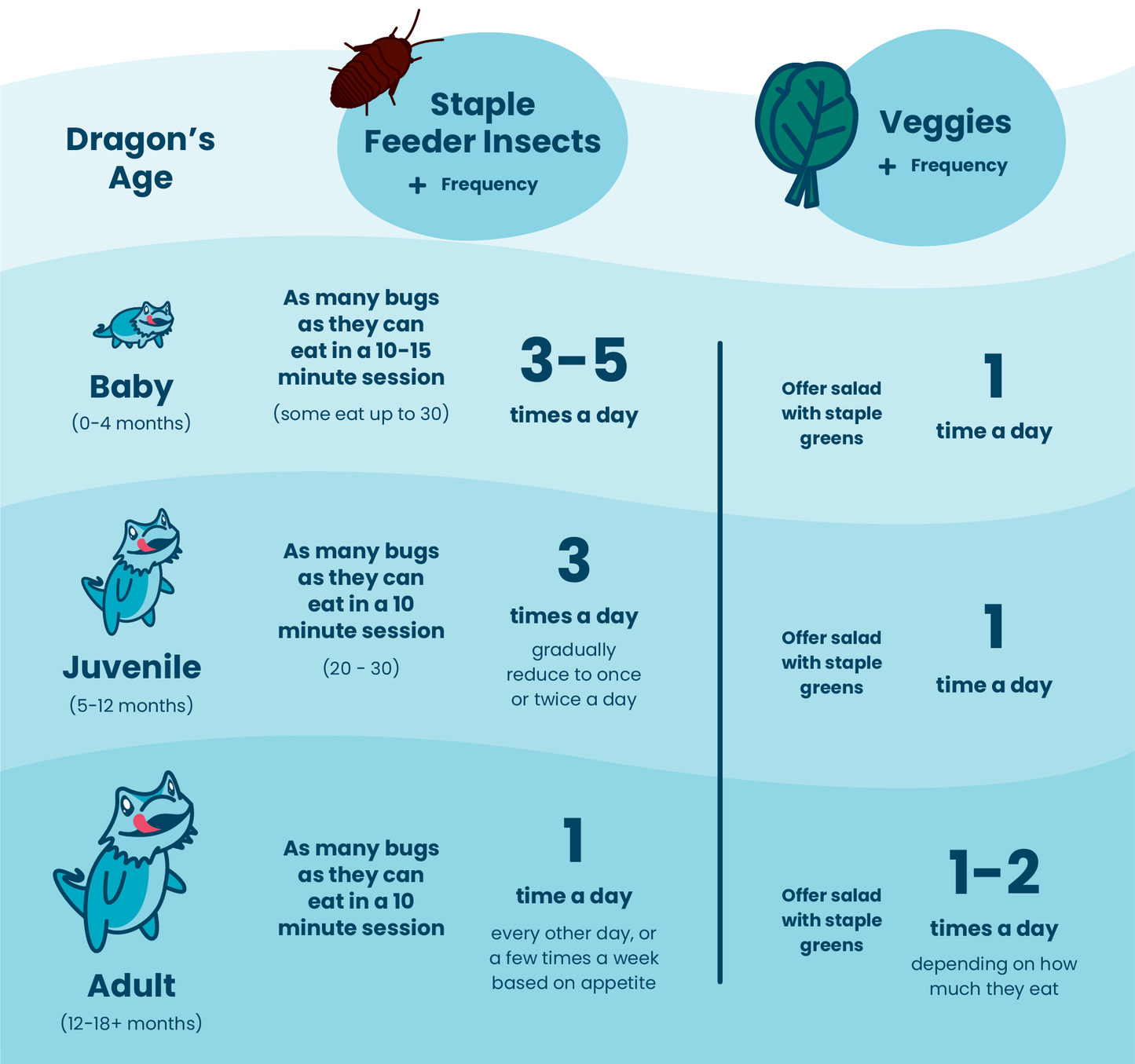 Bundle & Save!
Add these frequently bought together items and save even more!
Bearded dragons absolutely crave our Dubia roaches! Whether you want to keep your dragon on a balanced diet or encourage weight gain, you can't go wrong with Dubias. We are now offering 100% Customer Satisfaction on orders. If you have any issues, please contact us immediately and we will work with you to fix it. Buy with confidence!
Dubia roaches are

easier for dragons to digest

than other feeder insects. 
Dubia roaches can hold three times their weight in food, making them

ideal for gut-loading.
With a variety of growth stages, there's

always a right size roach

for your dragon!
They're quiet, clean, and don't bite. They don't stink like many other feeders. And they can't easily escape. All of which makes things a little easier for you!
Dubia Roach Size Chart
Small: 3/8"
Medium: 3/8" - 3/4"
Large: 3/4" - 1"
Adult Male: 1.25" +

Nutrition your dragon needs

Our roaches are carefully bred in
a stress-free environment. Each
roach is fed a well-balanced diet
consisting of fruit and veggies
and are full of essential nutrients.

Feed your predator's wild side

Your Dragon is a natural born
predator. Feeding your Dragon
live Dubia Roaches makes
mealtime an experience they'll
be looking forward to each day.

100% Satisfaction guarantee

You and your Dragon's
satisfaction are everything to us.
We take extreme care to ensure
safe and timely delivery but if
you are not happy with your
order, we will make it right.
Period.